The organist Andres Uibo from the Niguliste Museum started a tradition in the autumn of 1990 of half an hour of organ music every Saturday and Sunday at 4 pm. Classical and modern organ music is played by the Niguliste Museum organists Andres Uibo and Tiit Kiik.
Admission with a Niguliste museum ticket.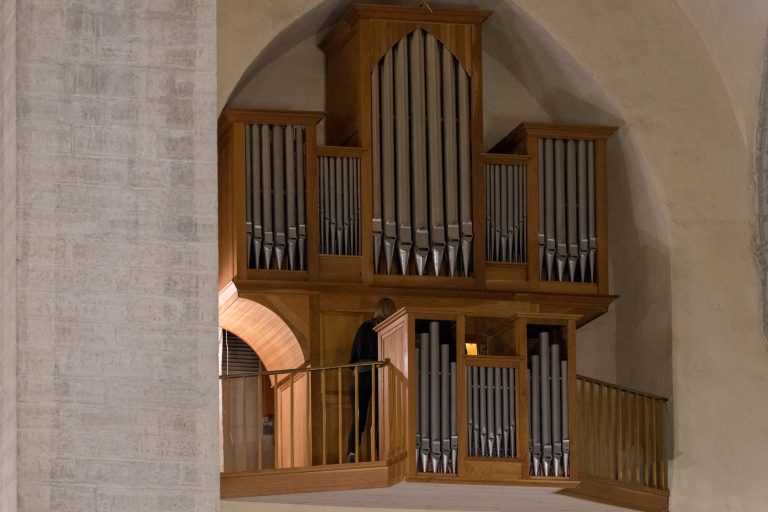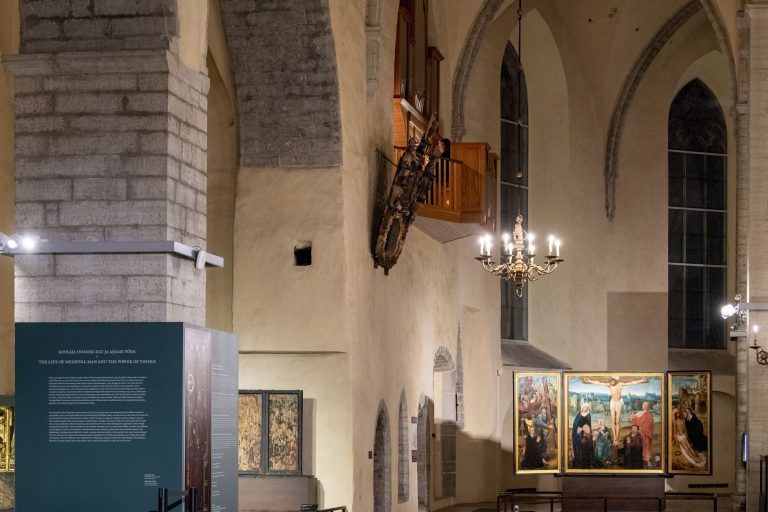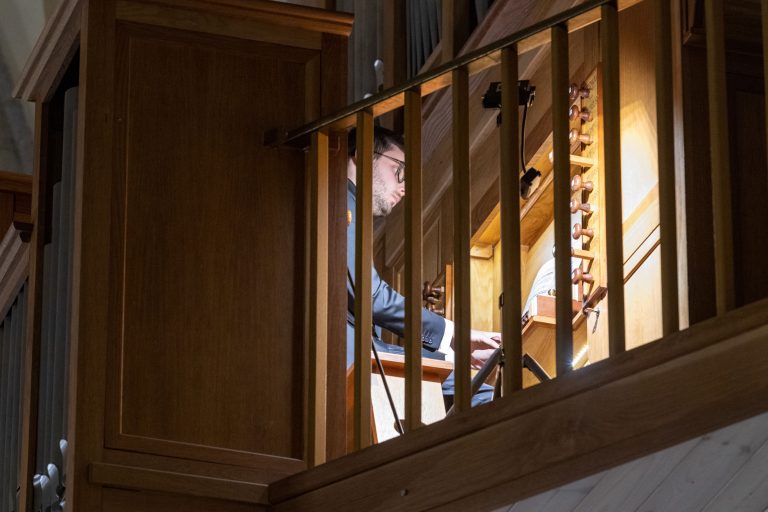 Niguliste pipe organs
The great organ in St. Nicholas' Church (opus 3513) was made in 1981 by the Rieger-Kloss company, located in (at that time) Czechoslovakia. The organ has four manuals, a pedal, 63 stops and 4,711 pipes. The great organ is located in the organ loft in the western part of the nave of St. Nicholas' Church.
In 2012, St. Nicholas' Church acquired a chancel organ built by the Estonian organ builder Ago Tint. It is a North German Baroque organ, and has two manuals, a pedal and seventeen stops. The pipe organ is located in the historical organ loft near the northern wall of the nave.