The altarpiece with two pairs of wings is dedicated to the Virgin Mary, who features in all three positions of the altarpiece. The Altarpiece of the Virgin Mary of the Brotherhood of the Black Heads is attributed to the anonymous Master of the Legend of St. Lucy.
The outer wings present the scene of the Annunciation, executed in the Grisaille technique, i.e. painted in shades of grey. The left wing depicts the Archangel Gabriel, holding a lily branch, the right one shows the Virgin Mary with an open book.
The Master of the Legend of St. Lucy was an anonymous master, active in Bruges in the second half of the 15th century and the first decade of the 16th century, who was named after the painting depicting the legend of St Lucy in St James' Church (Jacobskerk) in Bruges. Almost 30 works have been attributed to the workshop of the Master of St Lucy's Legend and the location of his customers varied from Spain to Northern Europe.


In the second view of the altarpiece, the four wings feature the following figures: the Virgin Mary with a bared breast together with the praying donors, Christ, pointing at the wound on his chest, with two angels holding the attributes of Christ's Passion, God the Father seated on a throne with an orb and a sceptre, and John the Baptist with the donors. This is a scene of the Double Intercession, carrying the idea of gradual salvation. The Virgin Mary, pointing at her breast, which nurtured her son, prays for the salvation of the people. Thirty men are kneeling at the feet of the Virgin Mary and St John the Baptist – they are likely members of the Brotherhood of the Black Heads and the Great Guild. The men in the foreground of both groups could be altar wardens.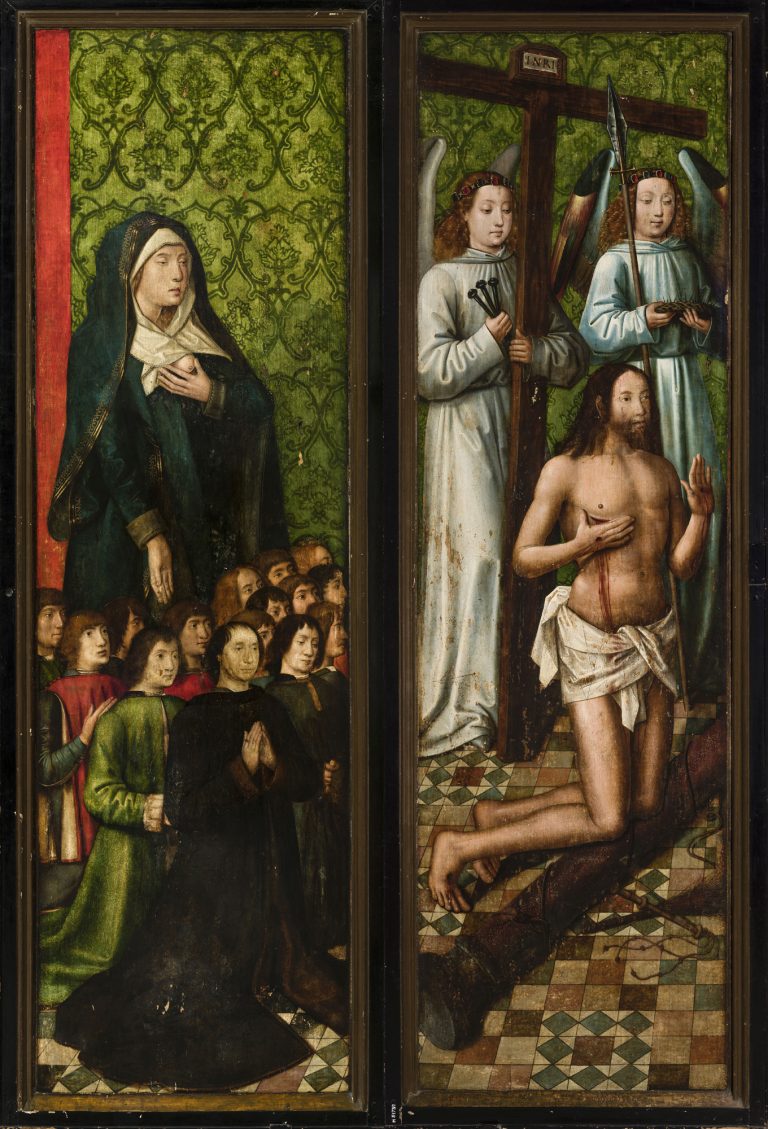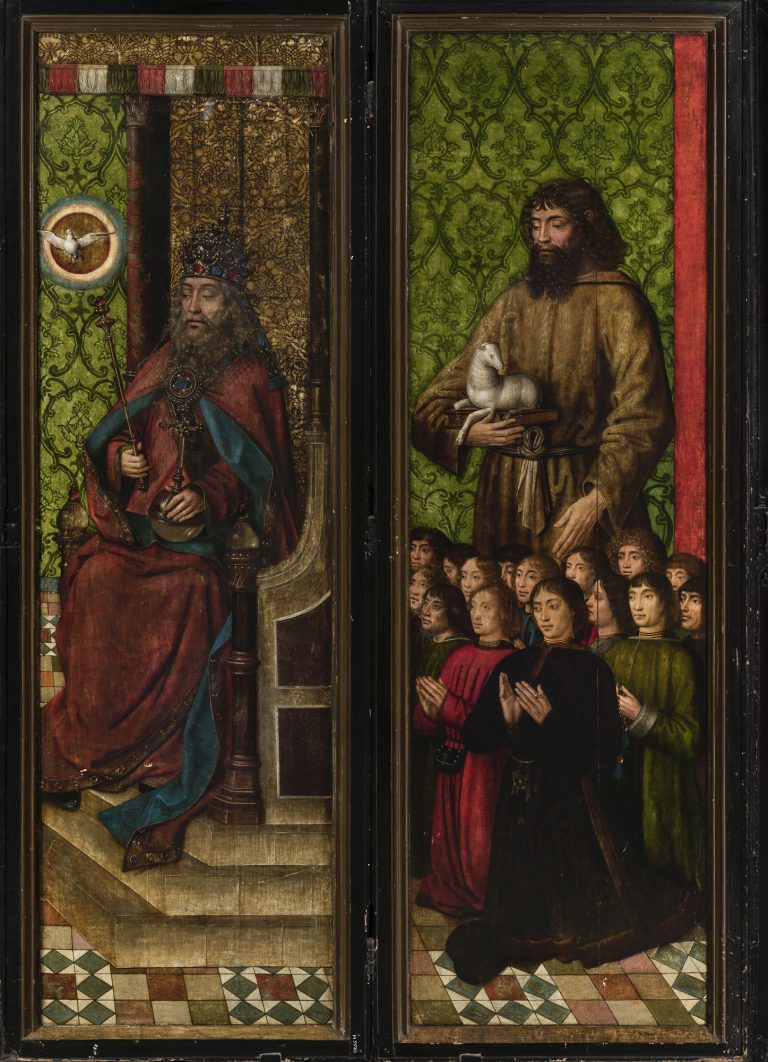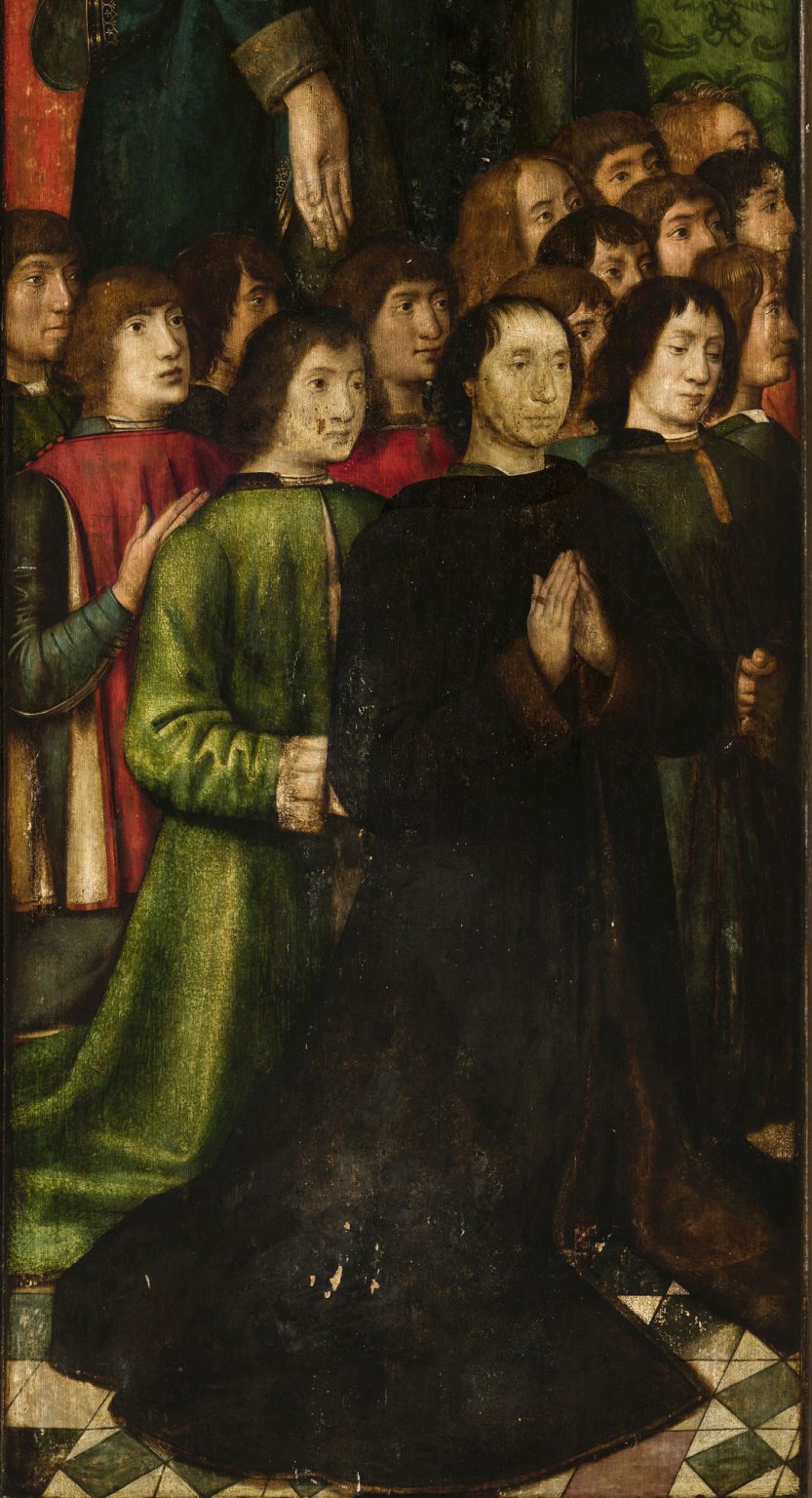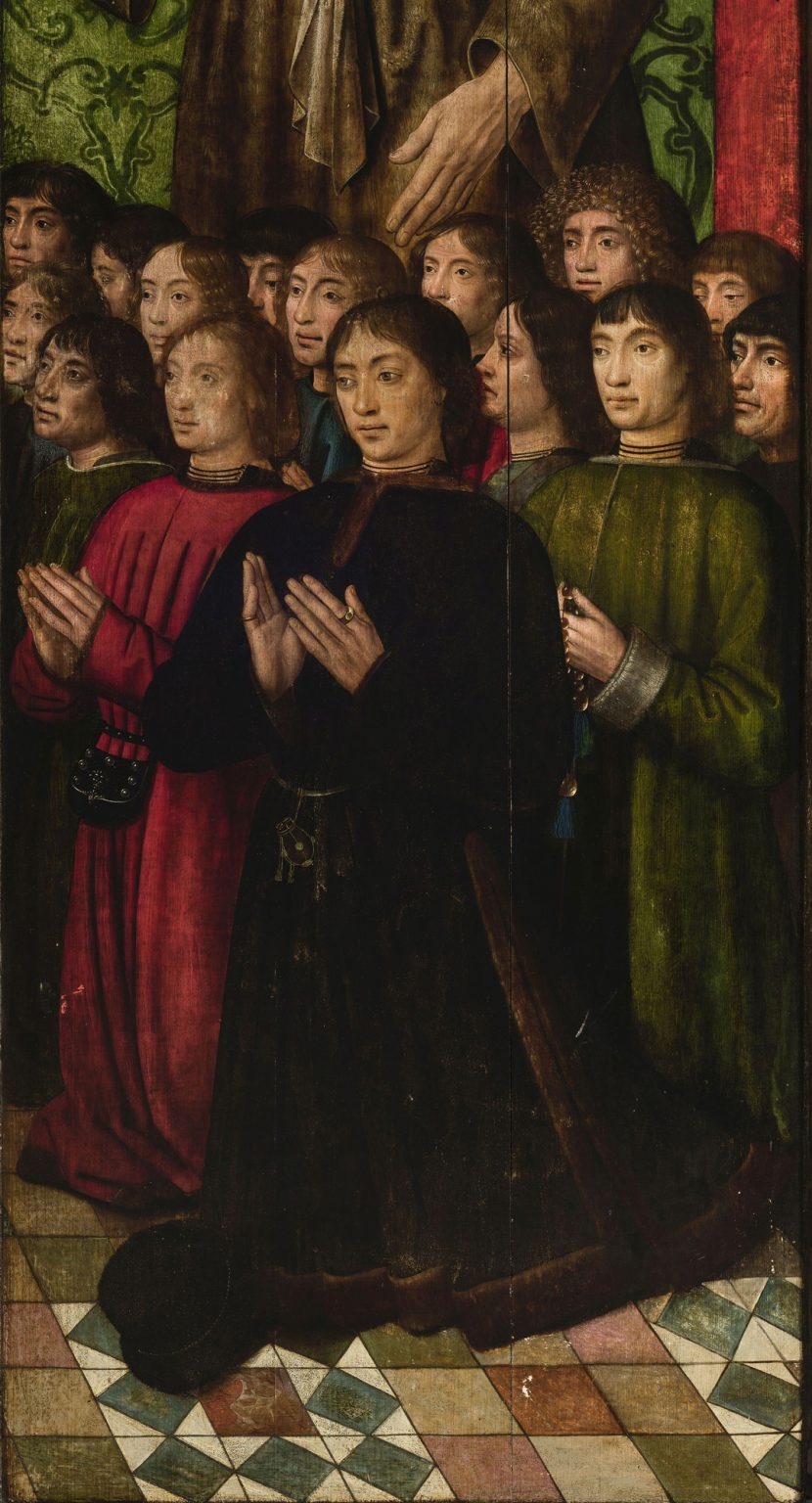 In the open view, we see the Virgin Mary with the Christ Child on a throne under a magnificent canopy. St George and St Victor are standing by her side. On the left wing, we can see St Francis of Assisi and, on the right wing, St Gertrude of Nivelles. The saints are depicted in luxurious surroundings: the background of the figures is a cloth with a pomegranate pattern, the seat covers behind the saints are decorated with rich plant ornament, and on the Turkish rug at the feet of the Virgin Mary there is a vase with a lily and an iris, the symbols of Mary's purity and royalty.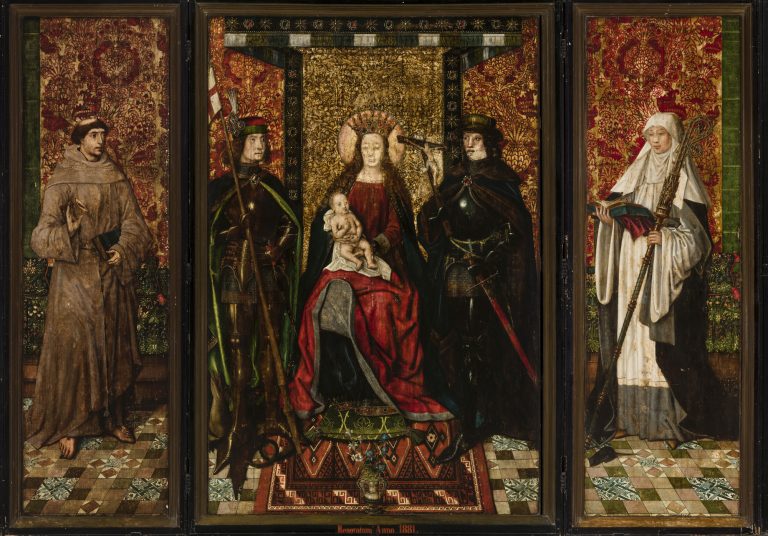 The altarpiece was commissioned for the altar of the Virgin Mary, which belonged to the Brotherhood of the Black Heads in the Dominican friary. The work reached Tallinn in 1493 and the transportation costs were paid by the Great Guild and the Brotherhood of the Black Heads. To protect the altarpiece against iconoclasm, it was taken to the house of the Brotherhood of the Black Heads in 1524, where it remained until 1943.