The main theme of the altarpiece is the story of Christ's Passion. The Passion altarpiece is attributed to the workshop ofthe Bruges master Adriaen Isenbrandt (Ca 1515–1520).
The outer left wing shows Apostle James the Greater and the Virgin Mary with the Christ Child; the right wing shows St Adrian and St Anthony the Great. These figures, judging from the newer layer of paint, were added later, in 1520. The overpaintings are attributed to Michel Sittow  (Ca 1469–1525) Originally the wings depicted four Franciscan saints: St Francis of Assisi, St Anthony of Padua, St Louis of Toulouse and St Bernardino of Siena.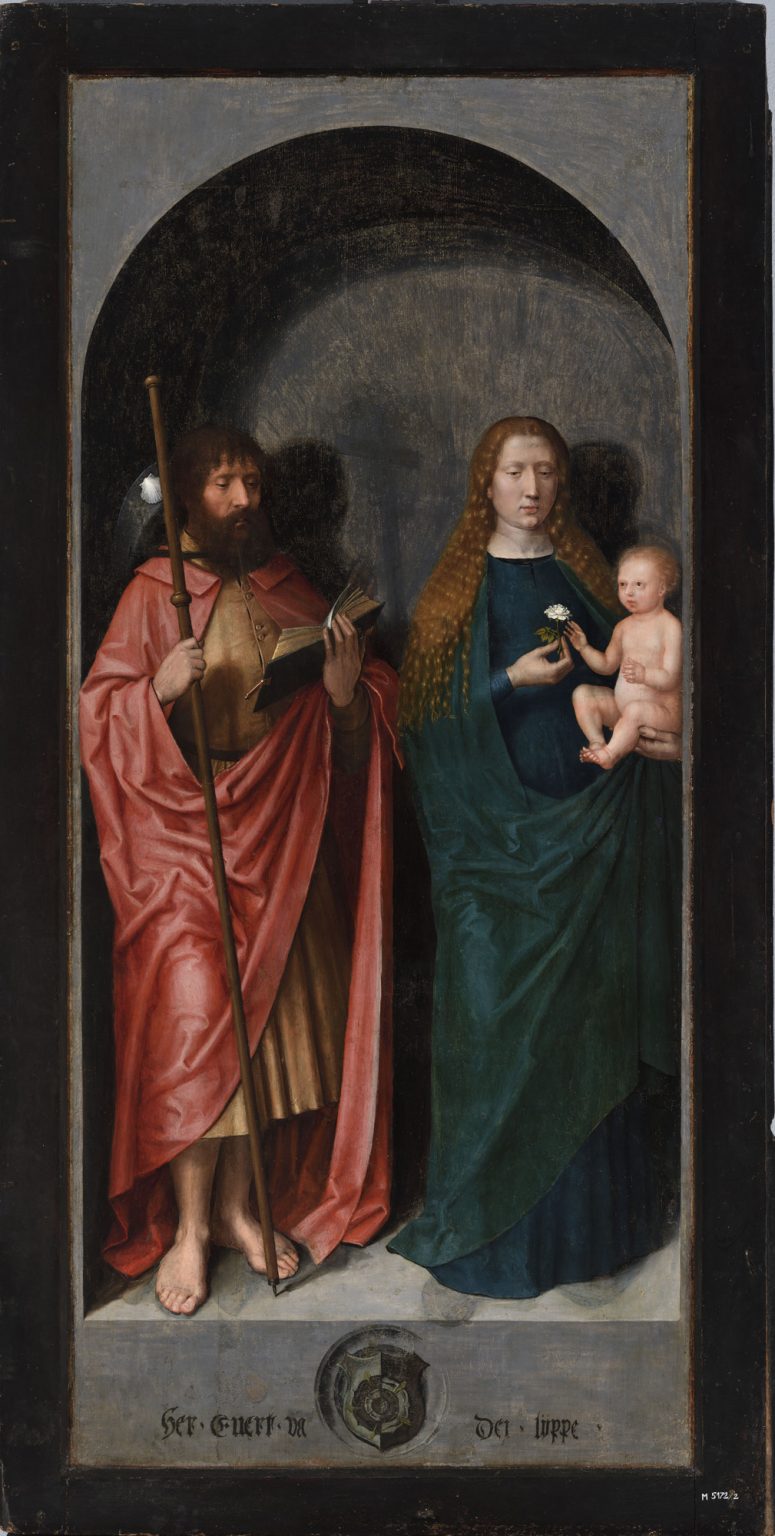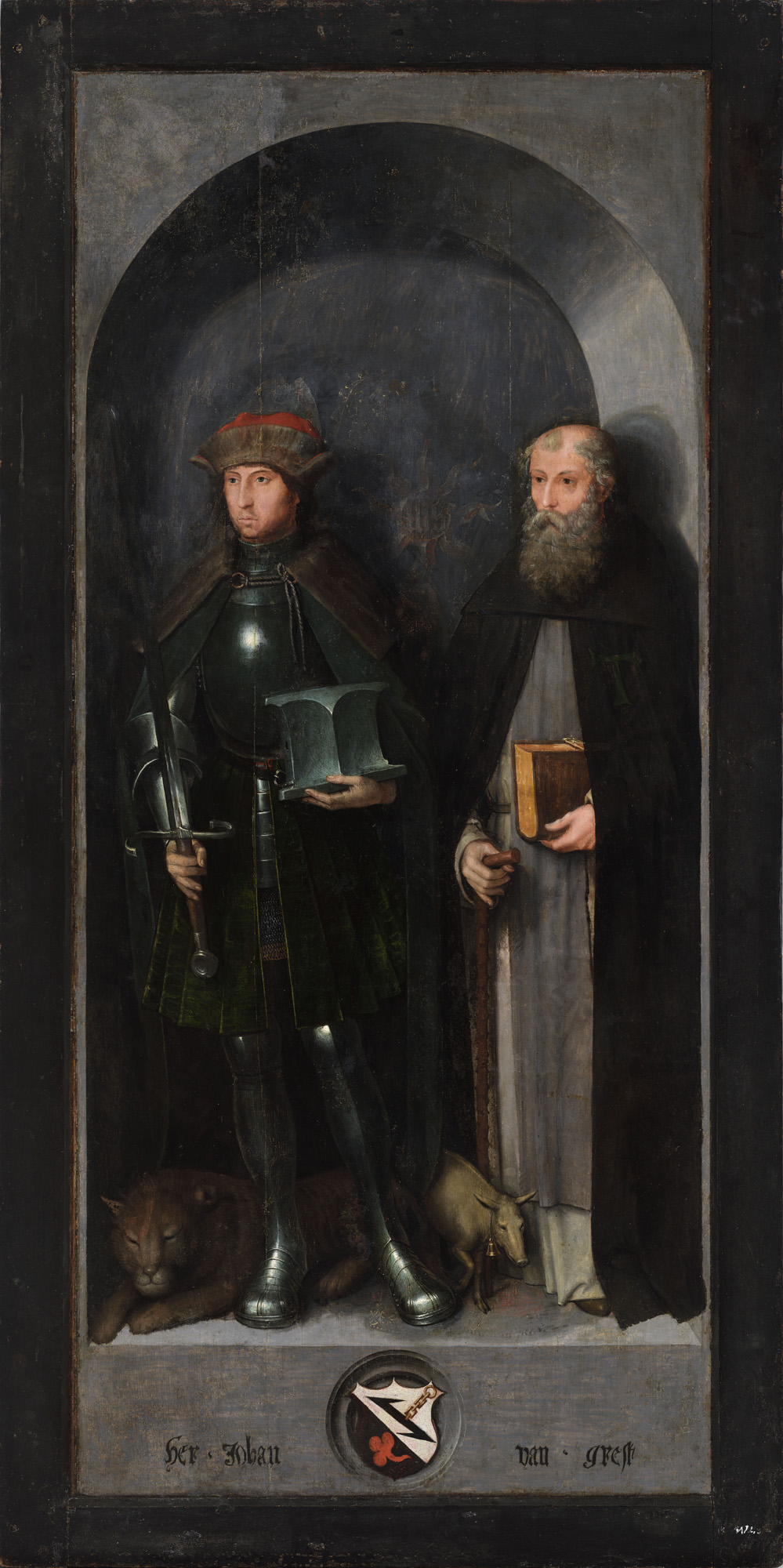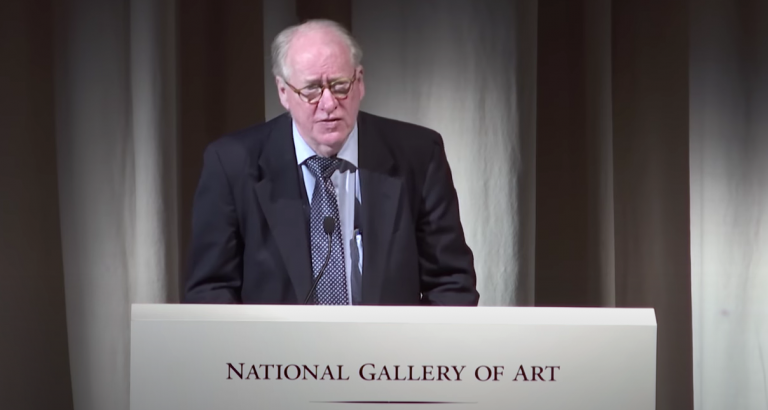 The main theme of the retable is the story of Christ's Passion. The middle panel depicts the crucified Christ. The Virgin Mary and John the Apostle are standing next to the cross, and Mary Magdalene is kneeling at the foot of the cross. The figures of the two men in prayer were painted later, in the 16th century. On the left wing, the scene of bearing the cross has been depicted, where Christ is assisted by Simon of Cyrene. Roman soldiers, the Virgin Mary and John the Apostle are standing in the background. The figure of the kneeling donor in the foreground was painted in the 17th century. The right wing depicts the Lamentation. Next to the body of Christ we can see the Virgin Mary and John the Apostle in mourning. Near Christ are the attributes of his Passion – the crown of thorns and the nails of the cross – and in the background, the Golgotha Hill with three crosses is visible. The bottom layer of paint is still partially visible to the naked eye.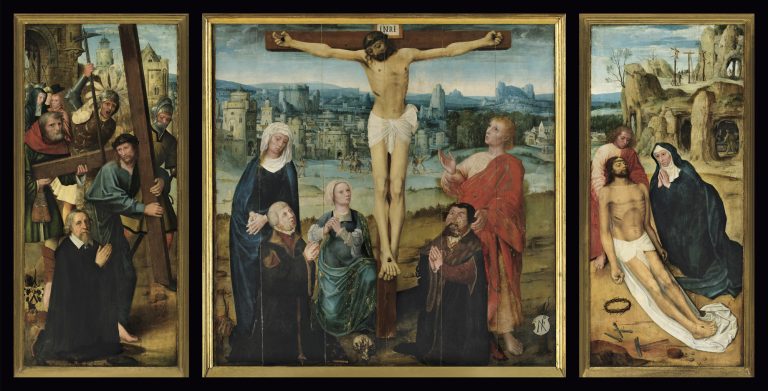 In the middle of the 16th century, the Passion altarpiece came to be used as an epitaph. The praying portrait figures of the Lutheran Superintendent of Tallinn, Heinrich Bock, and the likely commissioner of the epitaph, the mint master Urban Dehn the Elder, were painted on the middle panel. At the beginning of the 17th century, a top for the epitaph, presenting the scene of the Resurrection of Christ, was made in the workshop of the local woodcarver Berent Geistmann. In 1654 the renovation of the epitaph was commissioned by a member of the Council of Elders of the Great Guild, Urban Dehn the Younger, whose portrait has been painted in the scene of bearing the cross.